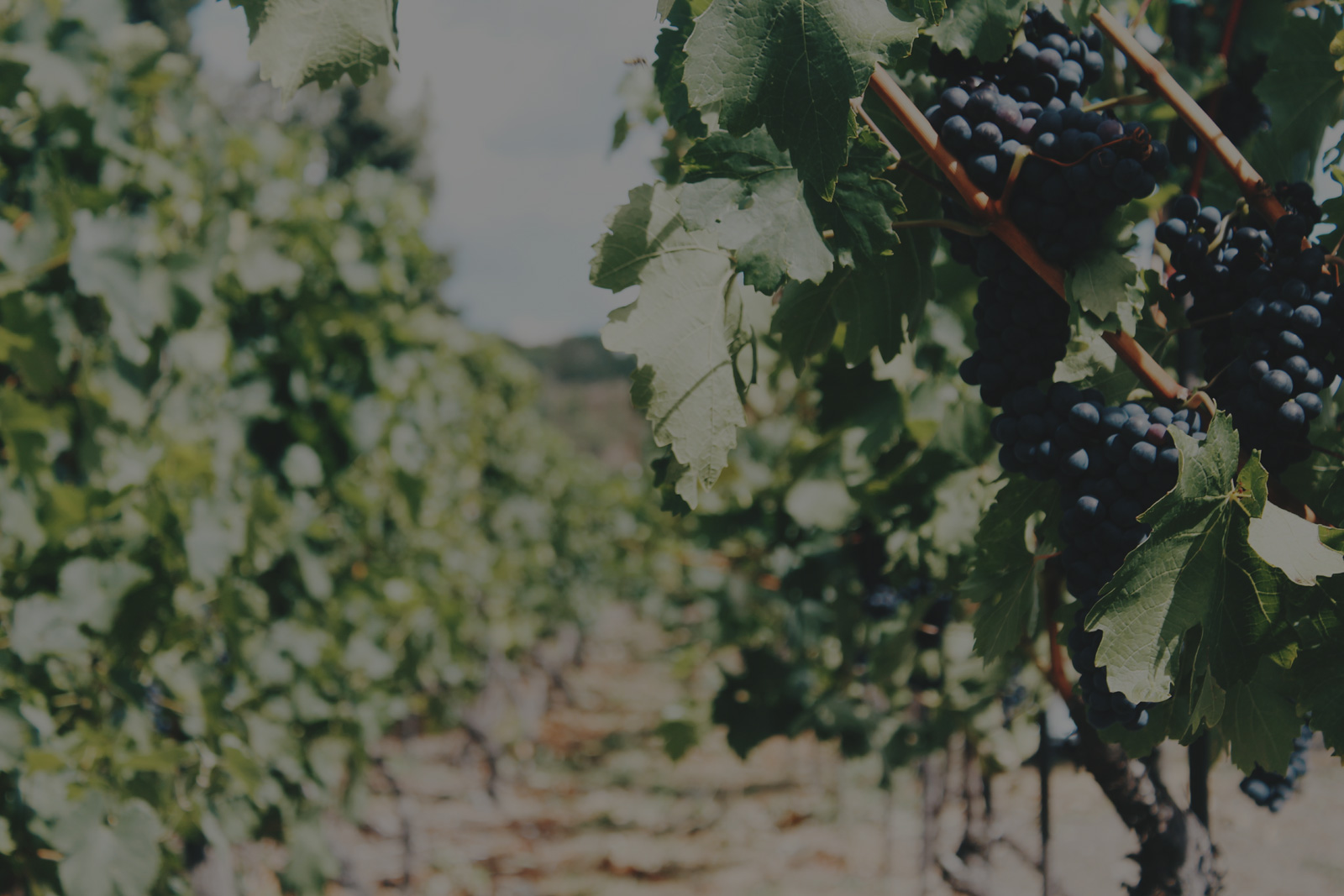 ---
Terredora and its goodies for palate, starting from dessert wines and,then, the extra virgin olive oil undisputed protagonist of the Mediterranean diet and Grappa that enhance the varietal aromas of the Campania grapes.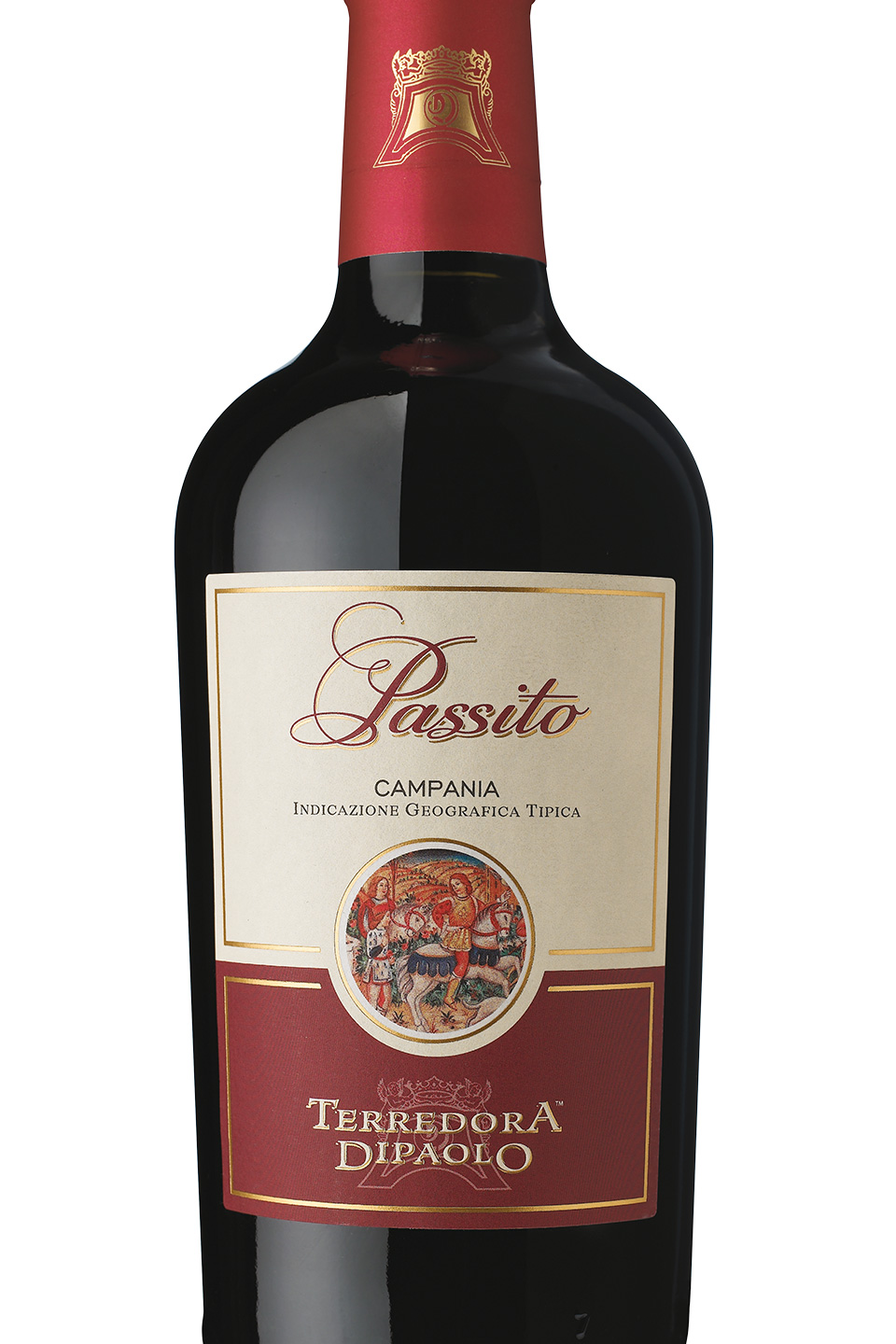 campania rosso i.g.t.
passito
---
about wine
Variety:
100% Aglianico
Production area:
Family owned vineyards in Lapio.
Winemaking:
Selected grapes are left to dry on the plant and harvested towards the end of November. The maceration on the skins lasts about 12-14 days. After the alcoholic and malolactic fermentation, the wine is left to mature in small oak barrels for at least 24 months, followed by a refinement of at least 24-36 months in the bottle prior to release.
Tasting Notes:
Ruby red with violet reflections. The bouquet on the nose is complex and rich, with fruity and spicy aromas, ranging from dried fruits to caramelized and syrupy fruits, and an interesting development of tertiary notes, such as leather, balsamic notes, maresca cherries, goudron and resin.An elegant and soft wine, with a remarkable structure, velvety tannins, a surprising long persistence and notes of red fruits in the aftertaste. A wine with a great aging potential.
Food Pairings:
Ideal with patisserie, almond pastries, chestnut cakes, such as the traditional "castagnaccio". Perfect with chocolate desserts, strong and blue cheeses such as gorgonzola.
Best served at 16°-18°C.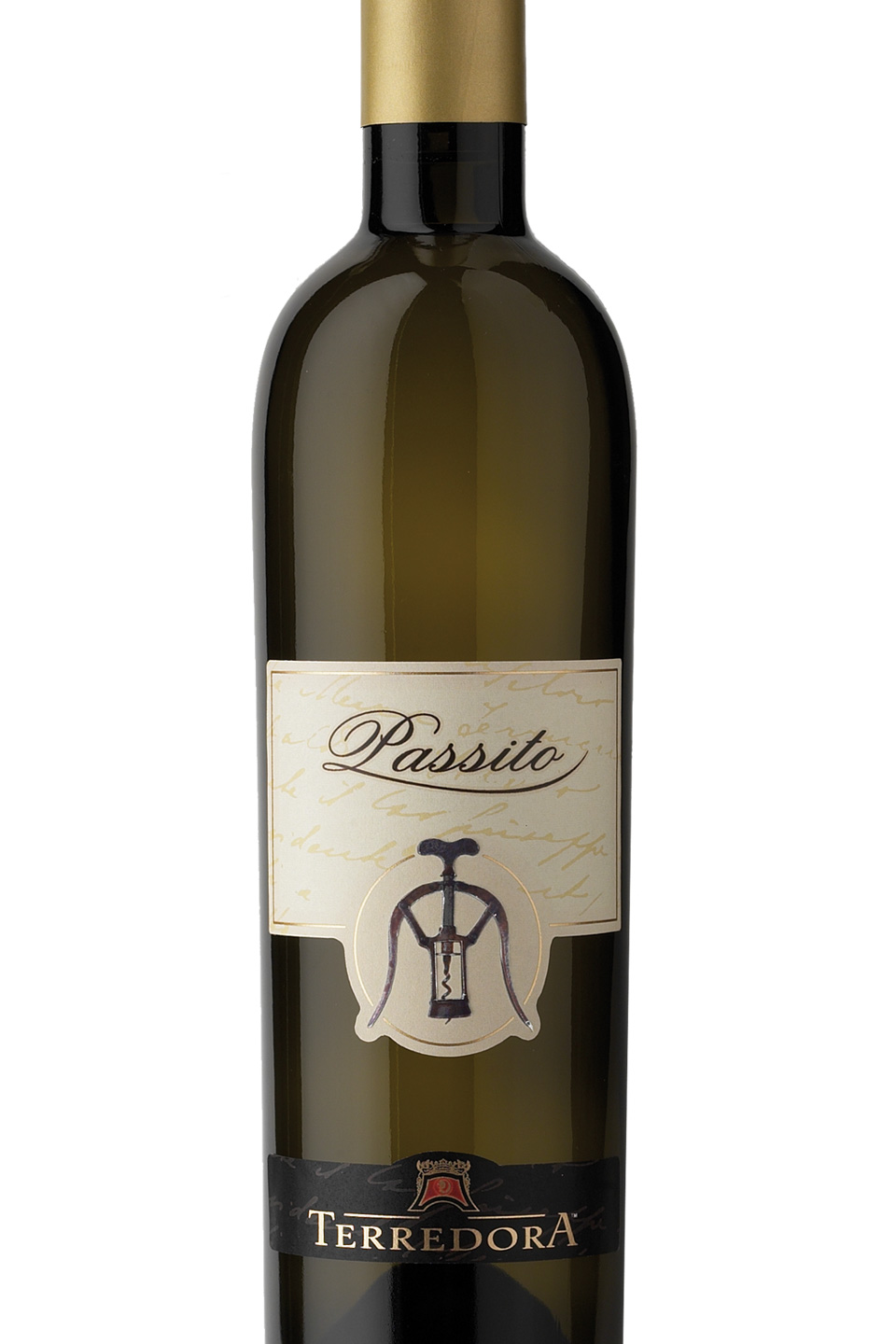 campania bianco i.g.t.
passito
---
about wine
Vitigno:
100 % Fiano.
Zona di produzione:
vigneto di proprietà in Montefalcione.
Tecnica di produzione:
la vendemmia tardiva dei grappoli avviene a novembre, quando le nebbioline mattutine favoriscono lo sviluppo della botrite, muffa nobile, con conseguente maggior concentrazione di zuccheri ed aromi. Alla pressatura soffice e alla fermentazione, segue l'affinamento in barrique di rovere francese per almeno 24 mesi e, poi, in bottiglia.
Caratteristiche organolettiche:
vino da dessert, è di colore giallo dorato, dalla ricca complessità aromatica: miele, camomilla, pesca matura, fiori di acacia, vaniglia. Al palato è ben strutturato, elegante, dai toni dolci, vena austera e sentori che ricordano la nocciola tostata.
Abbinamenti gastronomici:
indicato con formaggi accompagnati da miele o marmellate.
Servire a 14°C.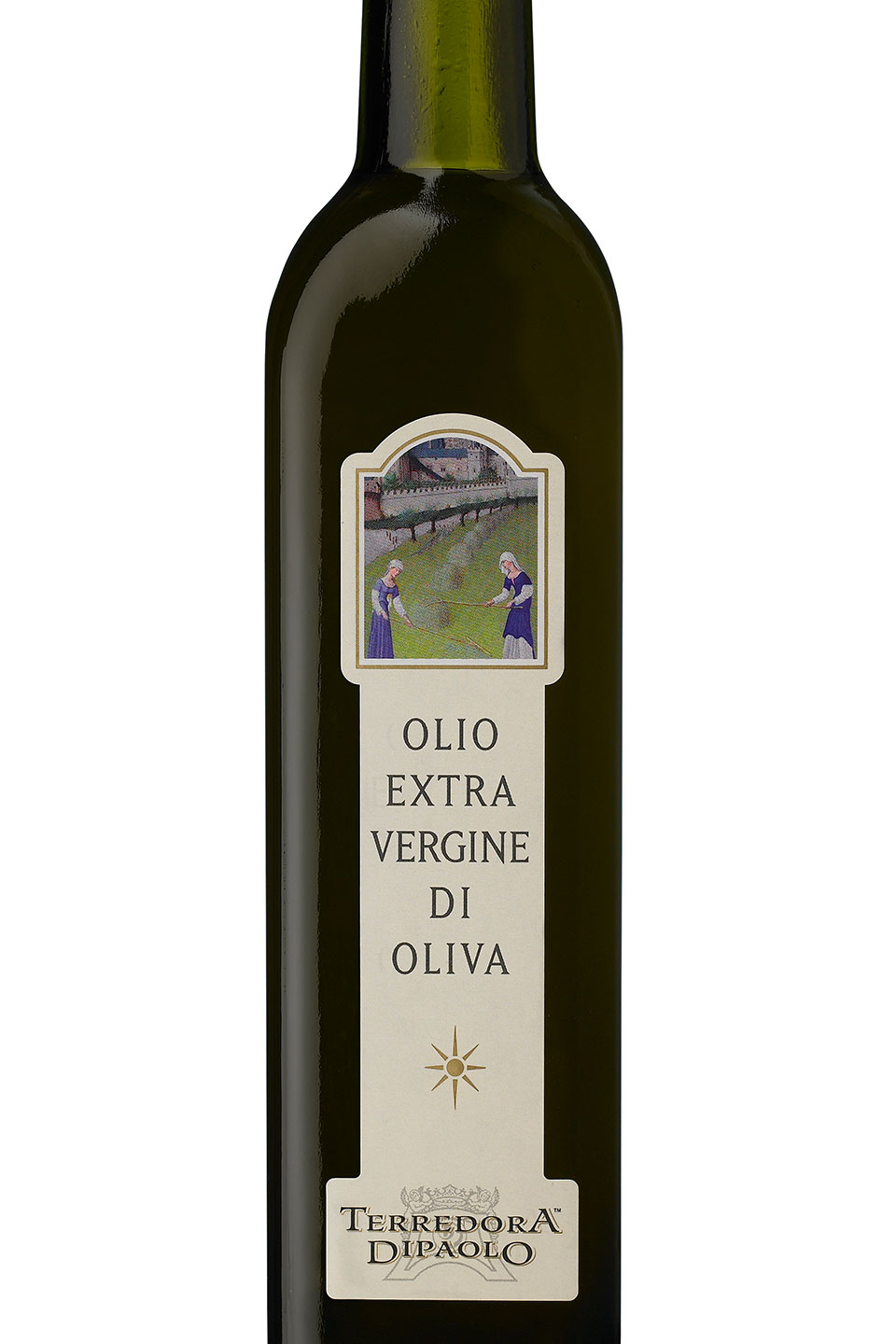 colli d'irpinia
olio extravergine d'oliva
---
see more
Olive varieties:
95% Leccino, 5% among Ogliarola, Ravece, Frantoio.
Production area:
Family owned olive trees, placed as a corollary of the vineyards, or along the banks or the escarpments in the area of this following estates, Gesualdo, Lapio, Montefalcione, Montefusco, Montemiletto, Santa Paolina, Pietradefusi.
Production technique:
Selected olives are harvested and picked by hand at the end of October and early November. They undergo a cold pressing from time to time. The EVO oil is then left to decant in stainless steel tanks for at least 60 days, separated from the lees and finally bottled.
Food Pairings:
Straw yellow color with greenish reflections. The nose is reminiscent of almond and hazelnut. It is ideal for the preparation of meat carpaccio, enhancing the flavor of the meat thanks to its characteristics of smoothness and delicacy.
Acidity 0.15 - 0.17
Peroxides oscillating between 4 and 4.8.
Packaging: in green Marasca bottle of 0,250 lt or 0,500 lt or 5,000 lt.
see more
Mono-varietal grappa, made from selected marc of the following grape varieties: Aglianico, used for the production of the Taurasi DOCG - Fiano, used for the production of the Fiano di Avellino DOCG - Greco, used for the production of the Greco di Tufo DOCG.
Production area:
Obtained by steam-heated distillation in a non-continuous still.
Tasting notes:
Very elegant and complex nose, characterized by the typical scents of each grape varieties. In the mouth it is rich, dry and well -round with a powerful and long- lasting finish.
Food pairings:
Ideal as a digestive, to be served at the end of a meal.