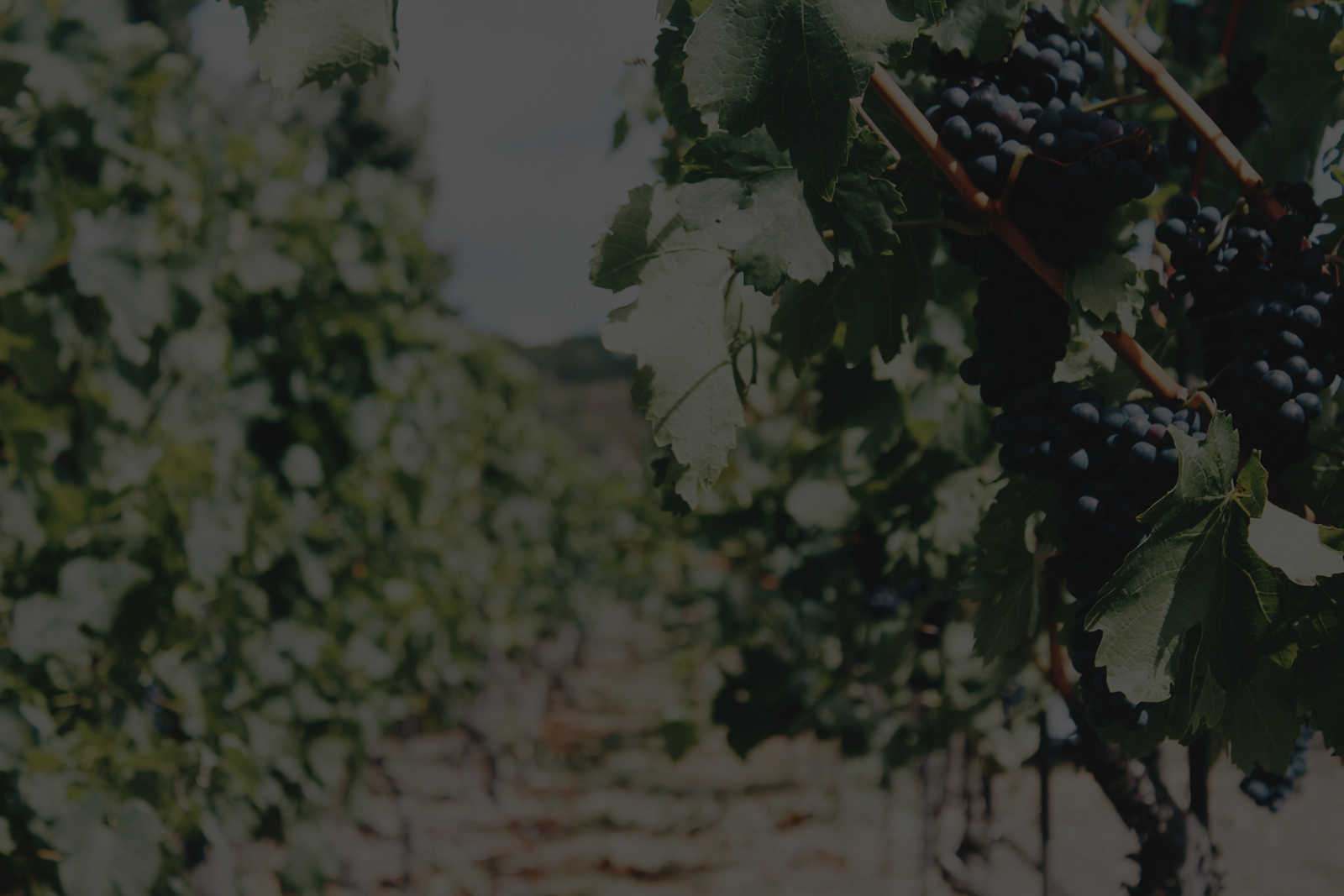 ---
campania aglianico i.g.t.
---
Vines have flourished for over two thousand years on the hillsides of Campania, where the harmonious combination of soils and microclimates creates ideal conditions for this grape variety. The style of Aglianico Campania came about thanks to Terredora's ability to preserve the values of tradition and, at the same time, to look at innovation. A wine of modern vinification and refinement, a soft red with good structure.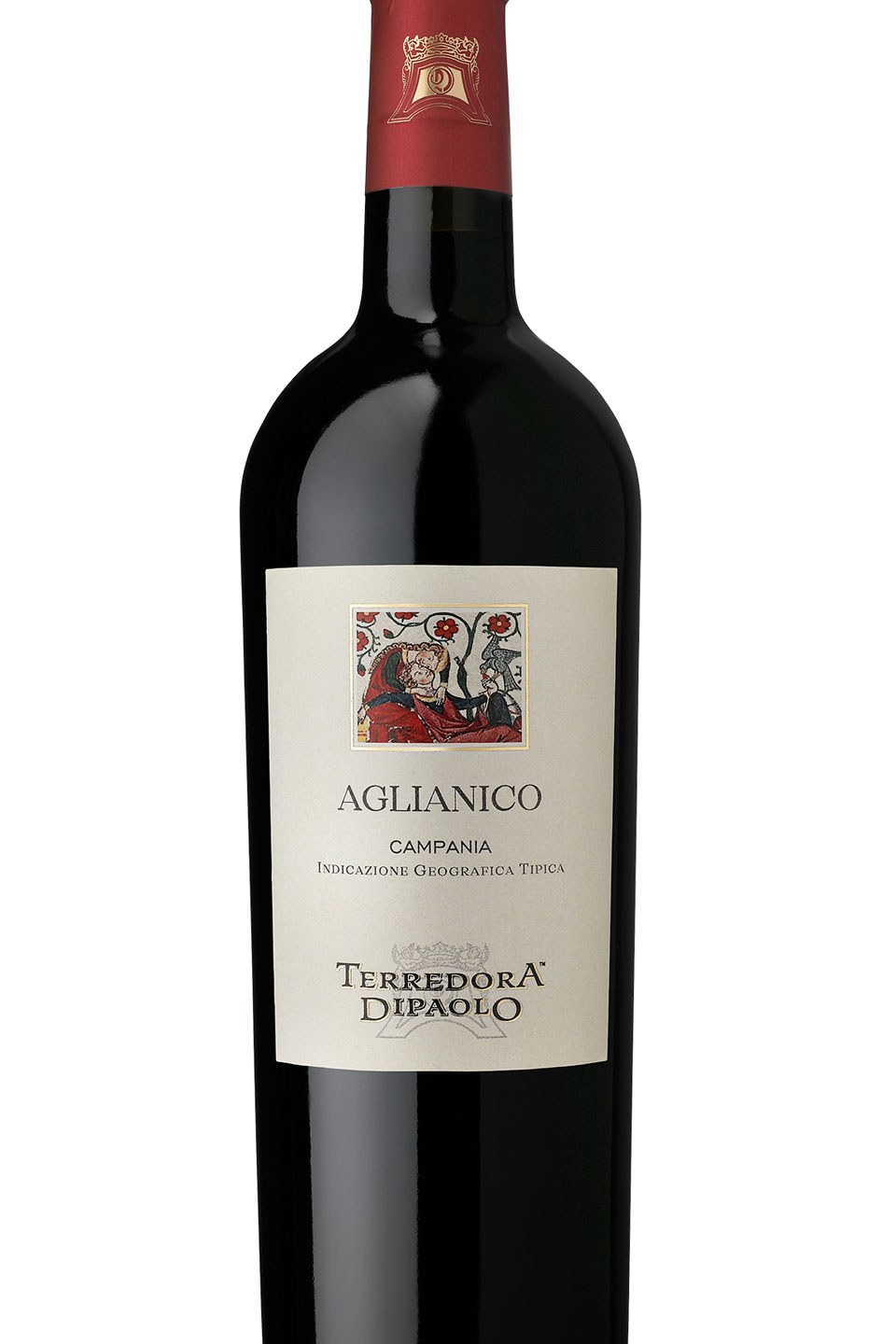 about wine
Variety: 100% Aglianico.
Production area: selected vineyards in areas of Campania.
Winemaking: the grapes are macerated at 24-25 °C for no more than 5-7 days to obtain good color extraction to avoid excessive tannic structure and maintain good aromatic freshness. Fermentation in stainless steel tanks at controlled temperature, followed by a period of refinement in stainless steel tanks.  
Tasting Notes: ruby red color, with aromas of cherry, black cherry, artemisia, thyme. A wine of medium structure, fresh and soft, with a pleasant aftertaste of black cherry.
Food Pairings: a very food-friendly wine, ideal with cold cuts, Mediterranean cuisine, such as soups and pasta dishes, white meat and light main courses. Perfect as an aperitif.  
Best served at 16°C.
press review
2019: 89 points - Wine Spectator, Jan 2022
2018: 89 points - JamesSuckling.com, Nov 24, 2020
2017: 92 points - JamesSuckling.com, Sep 2017
2016: 88 points - Robert Parker, Wine Advocate, Dec 2018
2015: 92 points - JamesSuckling.com, Oct 2017
2013: Commended - The International Wine Challenge 2016
2013: 88+ points – Vinous, Nov 2016
2013: 88 points – Wine Spectator, Oct 2016
2012: 88 points – Vinous, Sep 2015
2012: 88 points – Wine Spectator, May 2015
2012: BRONZE - International Wine & Spirits Competition 2015
2012: 88 points - Wine Spectator, May 2015
2011: BRONZE - The International Wine Challenge 2014
2011: 88 points - Wine & Spirits, Jun 2014
2010: 92 points - JamesSuckling.com, Dec 2013
2010: Best Value - The New Times, online Jun 6th, 2013
2010: BRONZE - The International Wine Challenge 2012
2009: 88+ points – Robert Parker, Wine Advocate, June 2011: "a gorgeous wine, especially for the money"
2009: 90 points – Tanzer's International Wine   Cellar, Mar/Apr 2011
2008: 90 points – Robert Parker, Wine Advocate,   Aug 2010
2007: BRONZE - The International Wine Challenge 2009
2007: BRONZE - Decanter World Wine Awards 2009
2006: Wine Spectator Wine Pick of the Day, Jun 10th, 2008
2006: Commended - Vinitaly 2008, Concorso Enologico Internazionale
2005: Wine Spectator Wine Pick of the Day, Jan 8th, 2008
2005: BRONZE - Decanter World Wine Awards 2007
2004: SILVER - The International Wine   Challenge 2006
2004: 90 points & GREAT VALUE WINE – Wine Spectator, May 31st, 2006 2010: Best Value, The New Times, online June 6th, 2013