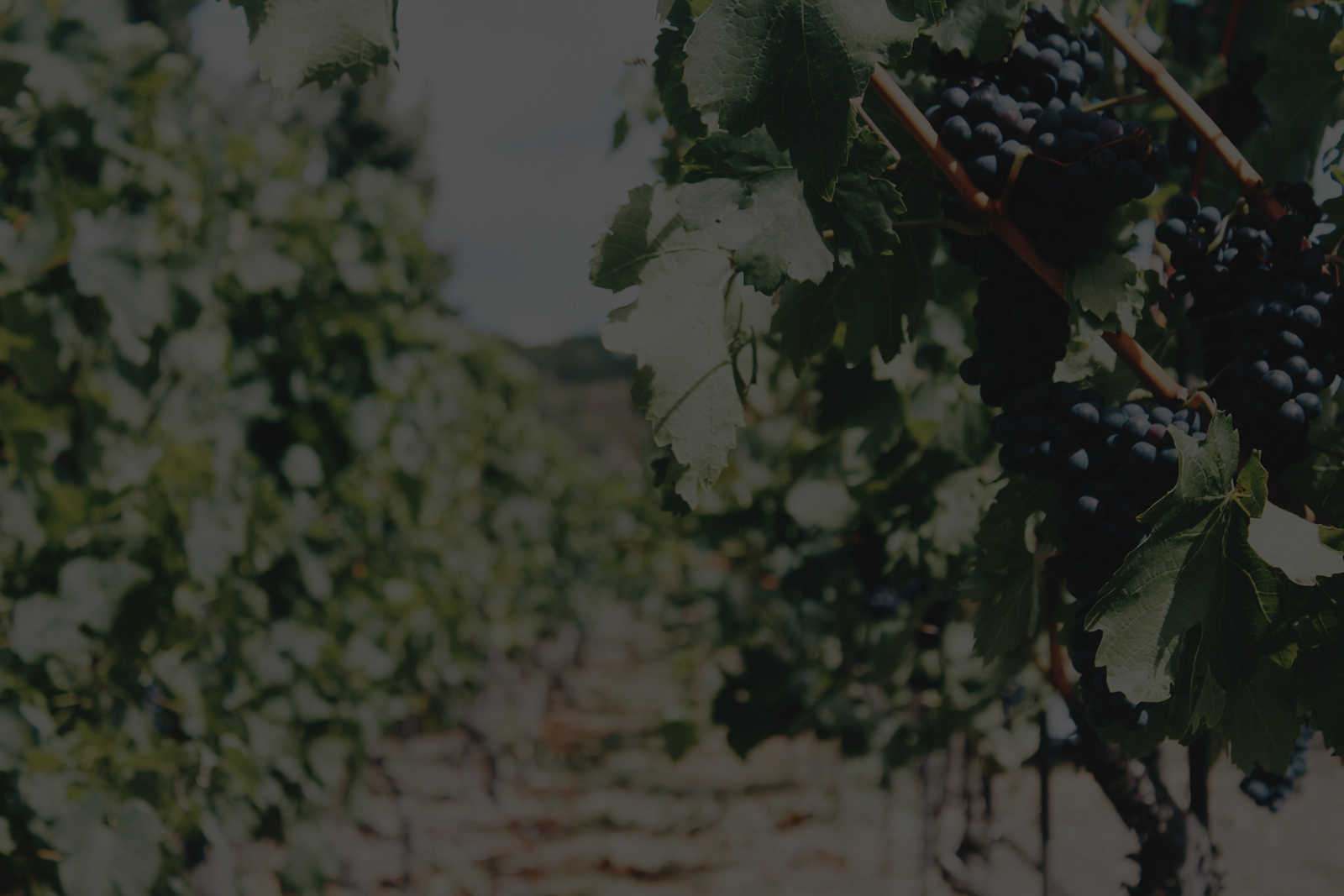 ---
taurasi d.o.c.g.
fatica contadina
---
Cuvèe of selected grapes from our Aglianico vineyards, which give life to Taurasi Fatica Contadina, an expression of strong varietal identity and longevity and a perfect credit to the tradition of this great Italian red. Despite important aging in wood, Fatica Contadina, a name that recalls the hard work in the fields, fully interprets the grape variety and the most vocational territory for Taurasi D.O.C.G. wine and especially some of the most renowned areas of this denomination.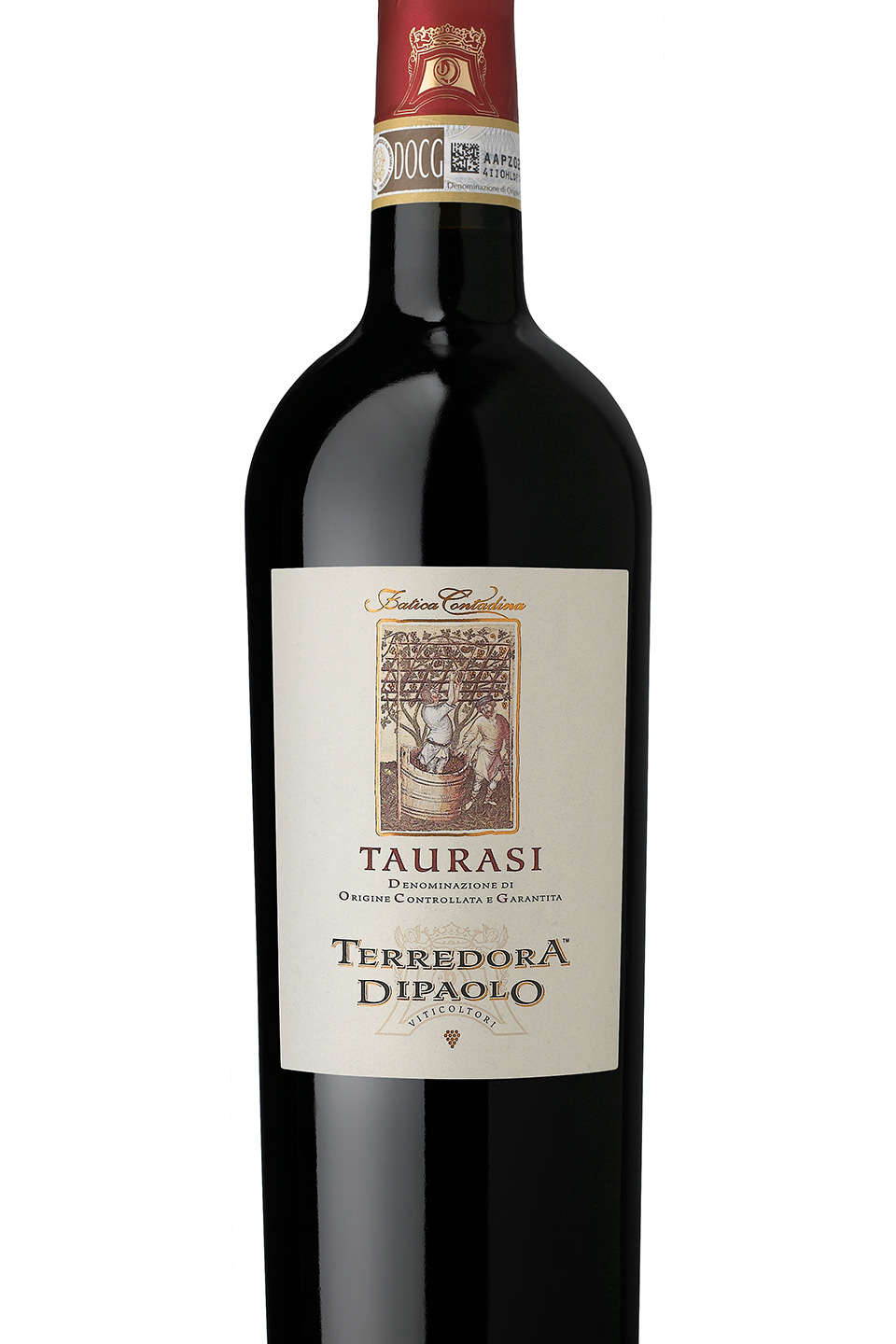 about wine
Grape Variety: 100 % Aglianico.
Production Area: Ffamily-owned vineyards in Lapio and Montemiletto.
Winemaking: carefully selected grapes; maceration on the skins for 10-12 days at 28 °C. Aged in traditional French and Slavonian oak barrels for at least 24 months and then for a further 24-36 months in the bottle prior to release for sale.
Tasting Notes: intense ruby color, with garnet reflections. Complex bouquet with hints of black cherry, violet, spicy scents and tobacco, as well as tar and mineral notes. Full-bodied, elegant, smooth, velvety on the palate, with balanced tannins and aromatic intensity. Excellent aging potential.
Food Pairings: all roast meat, fillet and rib-eye steaks, grilled lamb chops, game, spicy dishes, mushrooms, truffles and mature cheese, such as Provolone, Parmigiano Reggiano or Gorgonzola.
Best served at 18°-22°C.
press review
2014: 93 points - James Suckling.com, Aug 2022
2014: 91 points - Wine Advocate, Aug 2021
2013: 93 points - Wine Advocate, Aug 2021
2014: Silver Medal - Mundus, Jun 2021
2014: Gold Medal - Sakura Japan Women's Wine Awards 2021
2013: 92 points - JamesSuckling.com, Nov 24, 2020
2013: GOLD - Mundus Vini 2020
2012: 92 points - James Suckling.com, Sep 2019
2012: Double Gold Medal - Sakura Japan Women's Wine Awards 2020
2012: 92 points - Wine Spectator, Apr 2019
2012: 90 points - Vinous, Nov 2018
2012: SILVER - International Wine & Spirits Competition Awards 2018
2011: 93 points - JamesSuckling.com, Oct 2017
2011: 92 points – Wine Spectator Insider, Oct 2017
2011: 92 points - Wine Enthusiast, Jun 2017
2011: International Wine & Spirits Competition Awards 2017 - silver outstanding
2010: 92 points - Robert Parker, Wine Advocate, Aug 31st, 2017
2010: 91+ points - Vinous, Nov 2016
2010: 3 stelle - Guida Veronelli 2017
2010: 91 points - Wine Spectator, Oct 2016
2010: SILVER  International Wine Challenge 2016
2010: 93 points - Wine Enthusiast, Mar 2016
2009: 92 points – Vinous, Sep 2015
2009: 94 points - Top 100 Cellar Selections 2014, Wine Enthusiast
2009: 94 points – Wine Enthusiast, Sep 2014
2009: 90 points - Robert Parker, Wine Advocate, Aug 2017
2009: SILVER - Mundus 2015
2009: BRONZE - International Wine & Spirits Competition 2015
2008: 93 points – JamesSuckling.com, Dec 20, 2013
2008: 90 points – Wine Spectator, Sep 2013
2008: 3 bicchieri - Gamberorosso 2014
2007: 92 points - Robert Parker, Wine Advocate, Feb 2013
2006: 91 points & YEAR'S BEST - Wine & Spirits, Jun 2013
2006: SILVER - The International Wine Challenge 2012 Cathay Pacific Hong Kong
2005: 93 points - Robert Parker, Wine Advocate, Jun 2011
2004: Wine of excellence awarded to the   Crown – Vini Buoni d'Italia 2011
2004: 93+ points – Tanzer's International Wine Cellar, Mar/Apr 2011
2004: 94 points - Robert Parker, Wine Advocate,  Aug 2010
2004: 3 stelle – I vini di Veronelli 2010
2004: 5 grappoli– Duemilavini 2010
2004: Vino d'eccellenza– Guida L'Espresso 2010
2003: 90 points - Robert Parker, Wine Advocate, Apr 2009
2003: 92 points - YEAR's BEST Southern Italy Wine  & Spirits, Jun 2009
2001: 95 points - Robert Parker, Wine Advocate, Aug 2010
2001: 91 points – Robert Parker, Wine Advocate, Feb 2008
2001: Vino d'eccellenza – Guida L'Espresso 2007
2001: SILVER - Decanter World Wine Awards 2006
2001: 90 points - Tanzer's International Wine Cellar, Jul/Aug, 2008
2000: 93 points - Robert Parker, Wine  Advocate, Aug 2010
2000: "One of the best red from Italy, superbly generous simple aristocratic" - 11th World'S Best Sommelier Competition, 2004
1999: 5/5 stars Decanter Italy 2004, a supplement to Decanter
1998: 93 points – International Wine Cellar,  Sep/Oct 2003
1998: 92 points - Robert Parker, Wine Advocate, Aug 2010
1996: 92 points - Robert Parker, Wine Advocate, Aug 2010