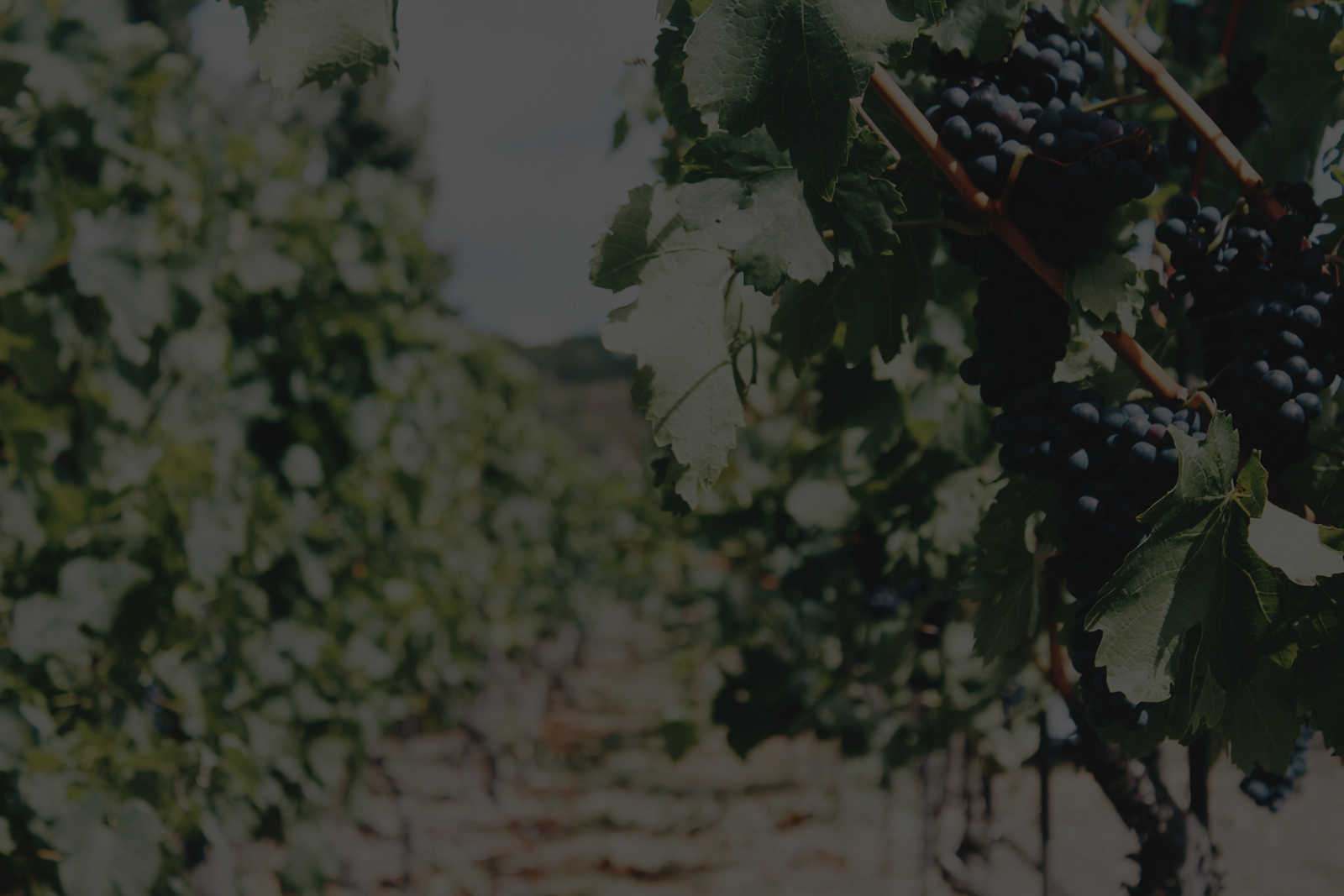 ---
greco di tufo d.o.c.g.
loggia della serra
---
From selected plots of Greco grapes grown in Terredora vineyards in Montefusco. Loggia della Serra is the name of the scenic view from Serra surrounded as far as the summit by rows of Greco vines stubbornly pushing their roots deep into the ground before sprouting upward. The harmonious combination of this ancient Greek vine, the chalky limestone soil inhospitable to more lavish crops and the environment of these high hill sites - about 600 meters above sea level – ensure that Loggia della Serra achieves rich complexity and personality. Exuberant and embracing, it is a selection that focuses considerably on the minerality for which Greco is famous, as well as its power and fruity character.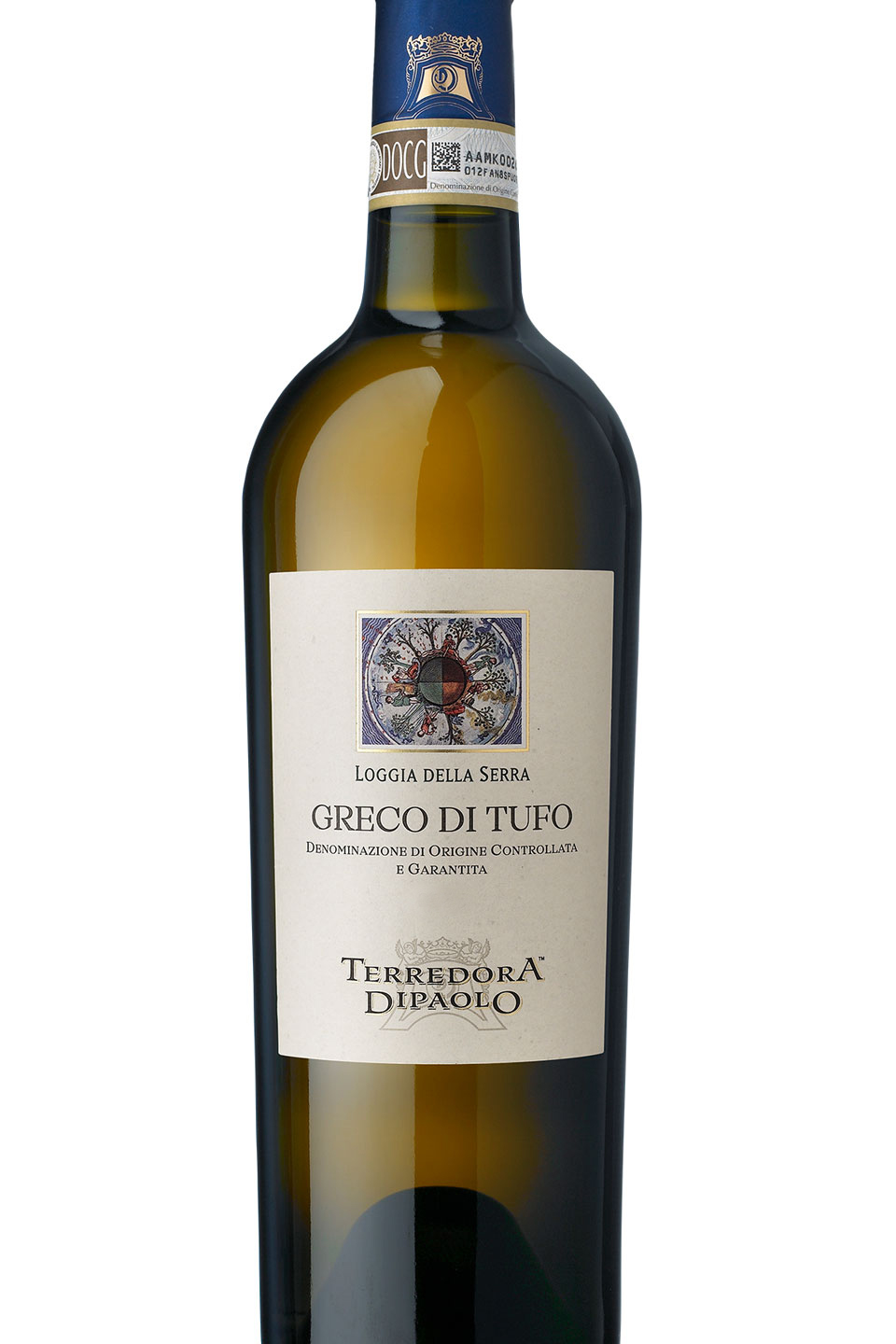 about wine
Grape Variety: 100% Greco.
Production Area:family-owned vineyards in Montefusco.
Winemaking: the grapes are harvested at the end of October, given the high altitude of the vineyards. The must is left to settle and fermented with selected yeasts in stainless steel tanks at cool temperatures. It is aged on its lees for several weeks.
Tasting Notes: the long period of ripening ensures a bright, deep golden color with greenish hues. An outstanding, elegant and balanced wine with intriguing fragrances of white flowers, citrus fruit, pear and apple overlaid by subtle honey and an agreeable mineral sensation. The fine acidity merges well with the rich body and the long mineral and fruity aftertaste.
Food Pairings: shellfish, grilled fish, buffalo mozzarella, Thai curry dishes, salmon, sea bass, grilled tuna and lemon-roasted chicken.
Best served at 10°-12°C.
press review
2022: 92 points - James Suckling.com, Sep 23, 2023
2021: 91 points - Robert Parker, Wine Advocate, 6th Oct 2022
2021: 92 points - James Suckling, Aug 2022
2020: GOLD -94 points - Sommelier Choice Awards, 2021
2020: 92 points – Decanter, May 2022
2019: 91 points – Wine Advocate, Aug 2021
2019: 93 points – JamesSuckling.com, Nov 24, 2020
2018: 92 points – JamesSuckling.com, Sep 2019
2018: 90 points – Wine Enthusiast, Nov 2019
2018: 91 points – Robert Parker, Wine Advocate, Oct 10, 2019
2017: 91 points – Vinous, Nov 2018
2017: SILVER - International Wine & Spirits Competition Awards 2018
2016: 90 points – Wine Spectator, 30 April 2018
<2016: 93 points - JamesSuckling.com, Oct 2017
2016: SILVER - International Wine & Spirits Competition Awards 2017
2015: BRONZE - The International Wine Challenge 2016
2014: 92 points – James Suckling, Nov 2015
2014: 91 points – Vinous, Sep 2015
2013: 95 points – JamesSuckling.com, Nov 2014
2013: SILVER - The International Wine   Challenge 2014
2013: SILVER - International Wine & Spirits Competition 2014
2012: 91 points - Decanter, Online May 2013         "17 Italian Southern Wines"
2012: SILVER - Decanter World Wine Awards 2013
2012: SILVER - International Wine & Spirits Competition 2013
2011: GOLD - The International Wine Challenge 2012
2011: 90 points - Robert Parker, Wine Advocate, Feb. 2013
2009: Wine Spectator's Top 100,  2011 (rank 87)
2010: BRONZE -Decanter World Wine Awards 2011
2009: 90+ points – Tanzer's International Wine Cellar, Mar/Apr 2011
2009: 91 points Robert Parker, Wine Advocate, Aug 2010
2008: 92 points – Winereviewonline.com, Nov 2009
2008: 90 points - Wine Spectator, Jul 31st, 2009
2008: SILVER - The International Wine Challenge 2009
2007: 90 points – Wine Spectator, Aug 31st, 2008
2007: SILVER - The International Wine Challenge 2008
2006: 90 points – Wine Advocates, Aug 2008
2005: Wine Spectator's Top 100,  2007 (rank 65)
2005: 91 points – Wine Spectator, Dec 15th, 2007 & SMART BUY
2004: 90 points – Wine Spectator, May 31st, 2006 & GREAT VALUE WINE