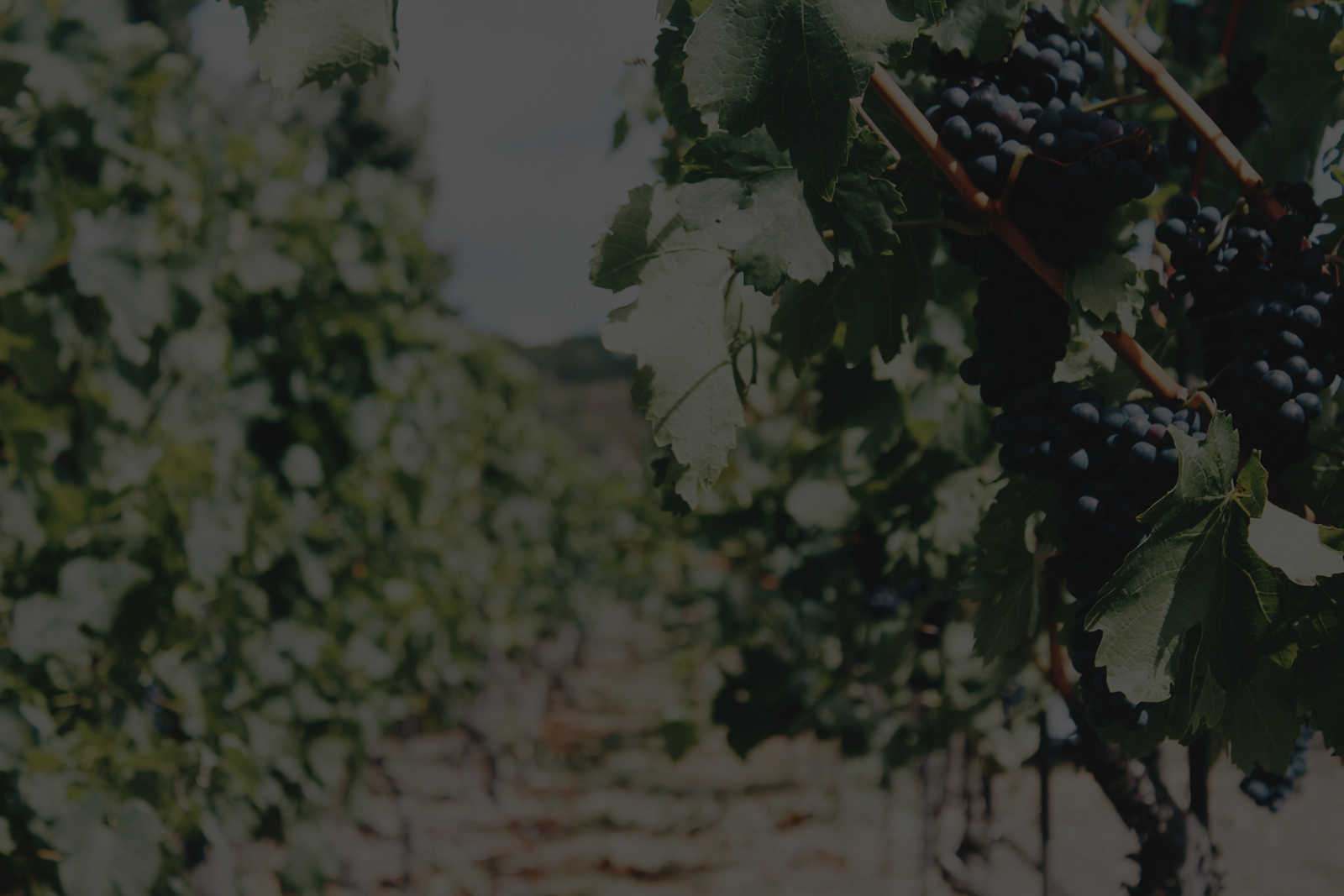 ---
fiano di avellino D.O.C.G.
ex cinere resurgo
---
The Ex Cinere Resurgo label links stories of rebirth - the rebirth of territories as well as the people who produce Terredora wines. It is made with Fiano grapes from selected plots in Terredora vineyards. The harmonious combination of altitude, exposure and microclimate of these hilly sites make Ex Cinere Resurgo an elegant, pure expression of Fiano di Avellino. The style is almost sartorial and never ceases to be seductive even with the passage of time which, all the more, ensures a majestic character.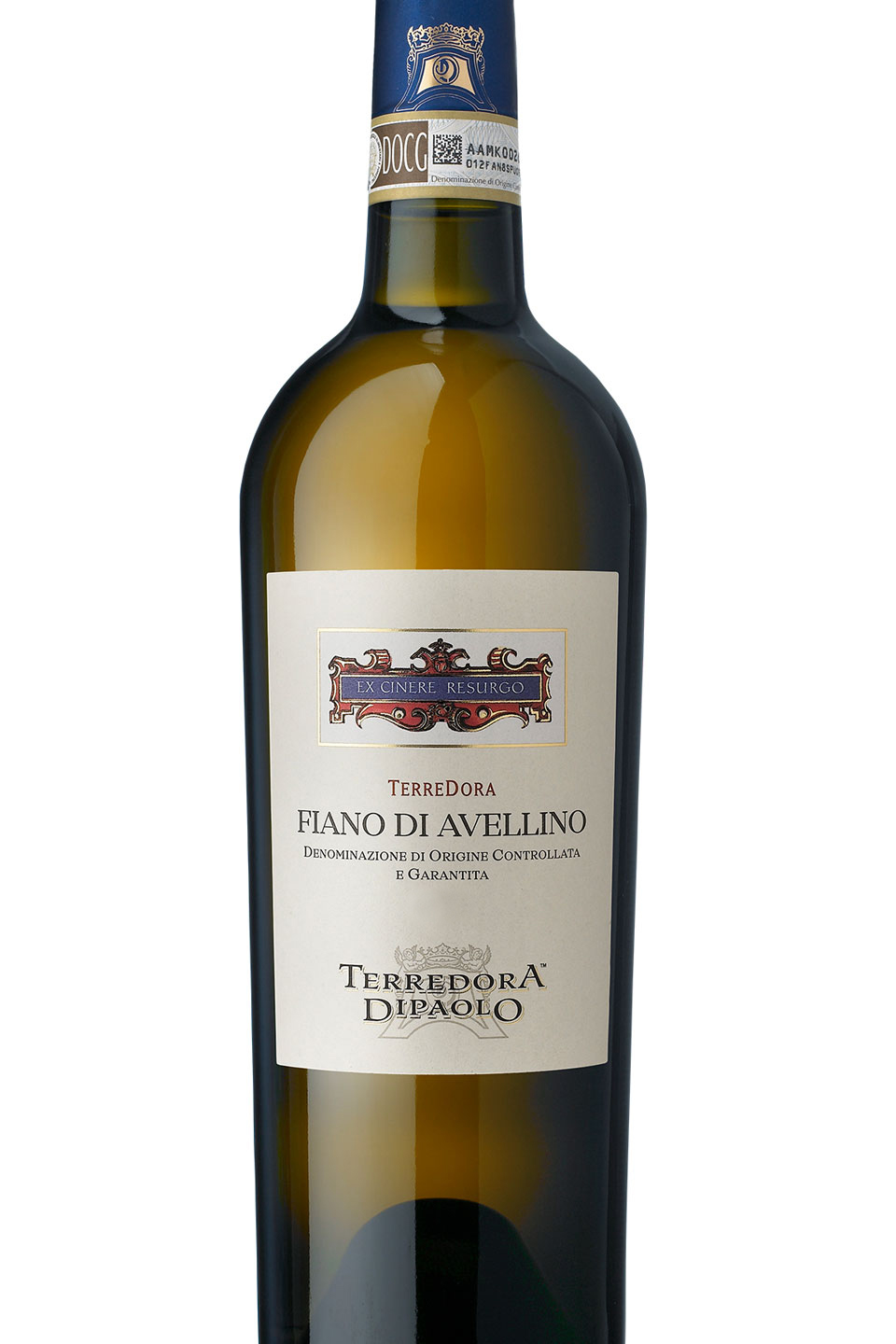 about wine
Grape Variety: 100% Fiano.
Production Area: family-owned vineyards in Lapio and Montefalcione.
Winemaking: maceration on the skins for several hours prior to gentle pressing to maximize flavors; fermentation in stainless steel tanks at cool temperatures with selected yeasts. Aged on its lees for several weeks.
Tasting Notes: light straw yellow color. Elegant and complex nose with agreeable ripe flowery and fruity aromas: pear, apricot, citrus, roasted hazelnut, acacia, honey and a pleasant mineral note. On the palate it is dry and elegant, with lively acidity, good structure and balance. It evolves well over the years.
Food Pairings: ideal as an aperitif with oysters, raw fish, lobster, scallops, seafood, shellfish, crustaceans, seafood risottos, Asian dishes and al fresco dining.
Best served at 10°-12°C.
press review
2021: 91 points – Robert Parker, Wine Advocate, 6th Oct 2022
2021: 94 points – James Suckling.com, Aug 2022
2020: 94 points – Decanter, May 2022
2019: 90 points – Vinous, Sep 2021
2019: 90 points – Wine Spectator, August 24, 2020
2019: 93 points – JamesSuckling.com, Nov 24, 2020
2018: 92 points – JamesSuckling.com, Sep 2019
2018: 90 points – Wine Enthusiast, Nov 2019
2017: 91+points – Vinous, Nov 2018
2017: SILVER - International Wine & Spirits Competition Awards 2018
2016: 93 points - JamesSuckling.com, Oct 2017
2016: SILVER - International Wine & Spirits Competition Awards 2017
2015: BRONZE - The International Wine Challenge 2016
2014: 90 points – Vinous, Sep 2015
2014: SILVER - International Wine & Spirits Competition 2015
2013: 93 points – JamesSuckling.com, Mar 13th, 2015
2013: SILVER - International Wine & Spirits Competition 2014
2013: BRONZE - The International Wine Challenge 2014
2012: 93 points - JamesSuckling.com, Dec 20th, 2013
2012: 90 points, Wine & Spirits, Jun 2013
2012: 95 points - Decanter, Online May 2013, Maresca's Top 2011 Whites from Campania
2012: BRONZE - Decanter World Wine Awards 2013
2012: BRONZE - The International Wine Challenge 2013
2011: Top 50 - Decanter 2013 (14 rank)
2011: 93 points - The Vintner County
2011: 90 points & YEAR'S BEST - Wine & Spirits, Jun 2013
2011: SILVER - The International Wine Challenge 2012
2010: 90 points - Robert Parker, Wine Advocate, Jun 2011
2009: 90 points – Tanzer's International Wine Cellar, Mar/Apr 2011
2009: 90 points - Robert Parker, Wine Advocate, Aug 2010
2008: 91 points - Wine Spectator, Jul 31st, 2009
2008: SILVER - The International Wine Challenge 2009
2007: 91 points – Wine Spectator, Aug 31st, 2008
2006: 90 points – Robert Parker, Wine Advocate, Feb 2008
2006: SILVER - The International Wine Challenge 2007
2006: 92 points, Wine & Spirits, Mar 2008
2005: 91 points – Wine Spectator, Dec 31st , 2007 & SMART BUY
2005: SILVER - Decanter World Wine Awards 2006
2004: 91 points – Wine Spectator, May 31st, 2006
2002: 90 points – Wine International, Aug 2004
2000: 91 points – Wine Enthusiast 2001
1999: 90 points - Robert Parker, Wine   Advocate, 2000